During the next three months, nausea will most likely dissipate and you will feel more energetic. While pregnancy is different for each person, you may experience some heartburn and possibly back or joint discomfort, as well as other changes like stretch marks, swelling in your hands, feet or face, mood swings and bleeding gums.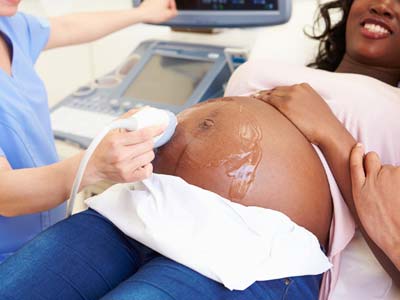 You will continue your routine prenatal visits and underdo routine screenings. You may also get an optional screening during this trimester, with MSAFP to check for increased risk of spinal cord problems.
For more information about optional screenings, see Pregnancy Labs and Screenings.
During this period, you will be able to hear your baby's heartbeat and you may feel the baby move. In the second trimester, your baby's eyes begin to open and fingerprints will form. At the end of 28 weeks, your baby weighs about 2 pounds and is about 12 inches long.