During your pregnancy, you may experience some discomfort. Here are some ways to get relief.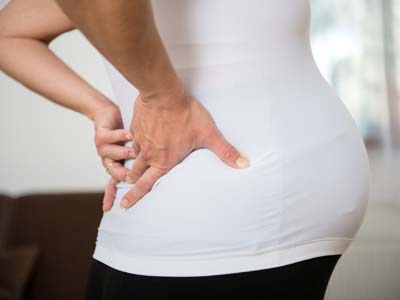 Swelling
Elevate feet and legs frequently
Rest often
Avoid tight clothing
Increase fluid intake
Rest on left side
Lower Abdominal Pain & Back Pain
No garter or girdles
Avoid crossing legs while sitting
Practice good posture
A good support bra and maternity belt may be helpful
Fatigue
Take frequent rest periods
Maintain adequate nutritional intake
Leg Cramps
Stretch cramped muscles
Elevate legs
Take additional calcium supplement in addition to prenatal vitamin
Shortness of Breath
Maintain good posture
Sleep semi-sitting
Avoid overeating
Cat Litter & Soil
Avoid cat litter and soil because they may contain toxoplasmosis, a harmful parasite.
Your cat is safe, but the litter may not be. Do not change cat litter while pregnant.
When gardening, wear rubber gloves and wash fruits and vegetables well.