There are several birth control options available and our physicians can help you make the choice that's best for you.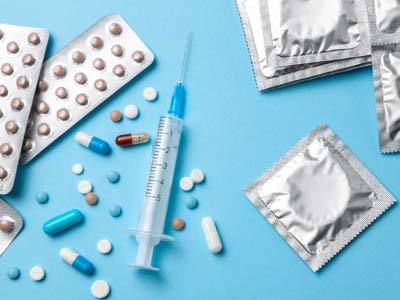 Barrier Methods
Condoms with spermicide
Diaphragm with spermicide
Hormonal Methods
Birth Control Pills
Vaginal Contraceptive Ring (NuvaRing)
Contraceptive Patch
Depo Provera (Injection every 3 months)
Long-Term, Reversible Birth Control
Procedures for these options are performed in our offices.
Nexplanon, 3-year contraceptive, placed in the arm
Intra-Uterine Devices (IUDs) Mirena, Kyleena, Paragard (non-hormonal)
Permanent Sterilization
Bi-Lateral Tubal Ligation ("Tubal") - This option is considered permanent and the procedure is performed in the hospital.