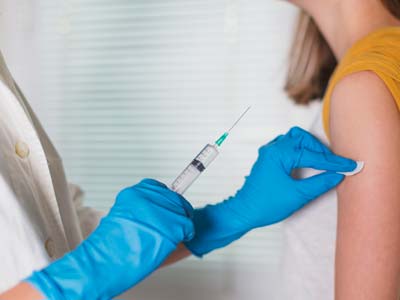 Gardasil® is the only vaccine approved to help protect people from certain cancers known to be caused by nine types of the Human Papillomavirus (HPV). It helps protect women from vulvar, vaginal and cervical cancer, and helps protect both men and women from anal cancer, certain head and neck cancers, such as throat and back of mouth cancers, and genital warts.
Since the vaccine may not protect against all types of these cancers, women who are sexually active should continue to get routine cervical cancer screenings.
For girls 9 to 14, our office offers a 2-dose schedule of shots. For those from 15 to 45, there is a 3-dose schedule.