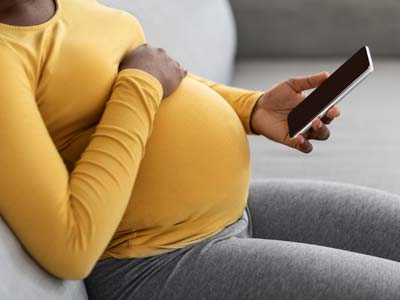 If you are experiencing any of these symptoms, or if you are unsure if a symptom is serious but you do not feel like yourself, call the office.
If you have contractions every 5 minutes in a one-hour period. If you are under 36 weeks, notify the office if you are feeling more than five (5) contractions in an hour.
If you are bleeding like a menstrual cycle.
As soon as your water breaks. It may be clear, yellow, green or bloody. Inform the doctor of the color of your fluid. You may feel a "gush" of fluid, or you may feel a slow constant leak.
If you are feeling a decrease in fetal movement. If you are unsure, drink some juice and eat. If the baby is still not moving, then contact the office.
If you have a severe headache that does not respond to Tylenol, right upper abdominal pain, vision changes or sudden swelling in the face or hands. These can be a signs of a serious condition.
If you are unable to keep any food or fluids down.
If you have painful urination that is cloudy, foul smelling or bloody.
If you have unusual or severe cramping or abdominal pain.
If you have a fever above 100.6 degrees.