Most patients have questions and concerns about taking medications during pregnancy. Rest assured, any medications we prescribe will be safe for you to take and some over-the-counter medications are also considered safe.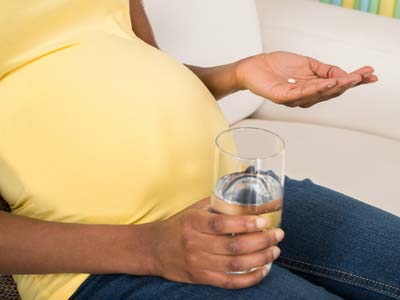 The following guidelines should be used when choosing medications.
Ibuprofen and aspirin (unless you meet certain criteria) are not recommended during pregnancy.
Allergies
Antihistamines such as:
Zyrtec
Claritin
Allegra
Benadryl
Constipation
Increase water intake
Increase fiber intake
Stool softener such as Colace or Docusate
Citrucel
Fibercon
Konsyl
Metamucil
Miralax
Senokot
Cough
Robitussin or Robitussin DM, one teaspoonful every 4-6 hours
Cough drops
Diarrhea
Headache
Tylenol, 500 mg every 4 hours as needed
Heartburn, Gas or Upset Stomach
Maalox
Mylanta
Pepcid AC
Prilosec
Riopan
Simethicone (Mylicon)
Tagament HB
Tums
Hemorrhoids
Tucks pads
Anusol
Preparation H with cortisone, ointment or suppositories
Insomnia
Benadryl
Tylenol PM
Unisom
Nasal Congestion or Cold
Warm salt water gargles
Cold air humidifier
Benadryl, 25 mg every 6 hours
Flonase
Mucinex
Nasonex
Ocean nasal spray
Sudafed
Tylenol cold medications
Nausea
Emetrol
Ginger, in the form of ginger ale, ginger tea or ginger tablets
Sea bands
Vitamin B-6, 50 mg, twice a day
If these options do not help, notify the office and we can recommend other treatments.
Skin Irritation
Alpha Keri
Aveeno
Caladryl
Benadryl lotion, spray or cream
Hydrocortisone
---
Printable Documents
Download this list of Safe Medications and remedies for common symptoms.