Most women realize when they have started going through menopause. Some common signs are: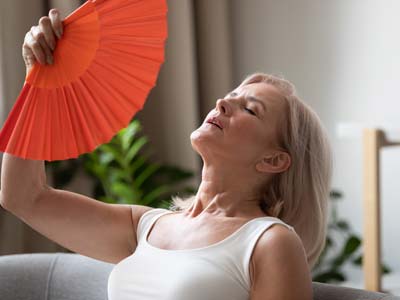 Irregular periods
Hot flashes
Night sweats
Tests generally aren't needed to diagnose menopause but in some cases, blood tests may be recommended. There are medical treatments to help manage moderate to severely troubling symptoms.
Your physician will discuss the appropriate therapy options with you to determine the right path to take.