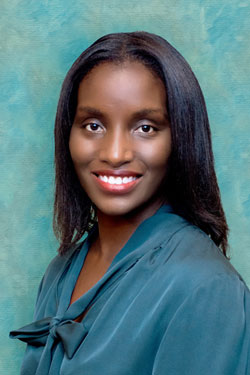 A native of Chicago, Dr. Bowen is a graduate of Spelman College in Atlanta. She completed her medical education and residency at the University of Pennsylvania School of Medicine and the affiliated Pennsylvania Hospital, respectively. After practicing for four years in Washington, D.C., she returned to Atlanta and joined Gynecology & Obstetrics of DeKalb in 2009.
Dr. Bowen entered medical school with an interest in general surgery, but quickly found that she enjoyed promoting women's health and taking care of her diverse patient population from the beginning of their reproductive lives through menopause. She has special clinical interest in infertility, adolescent gynecology, managing menstrual disorders, contraception, and high-risk obstetrics.
Outside of work, Dr. Bowen enjoys spending time with family, volunteering at her daughter's school, community service, reading, fitness, and photography.
Education & Training
Undergraduate: Spelman College, 1996
Medical School: University of Pennsylvania School of Medicine, 2000
Residency: Pennsylvania Hospital Department of Obstetrics and Gynecology, 2004
Administrative Chief Resident: Pennsylvania Hospital Department of Obstetrics and Gynecology, 2004
Memberships & Certifications
Board Certified, American College of Obstetricians & Gynecologists
Fellow, American College of Obstetricians & Gynecologists