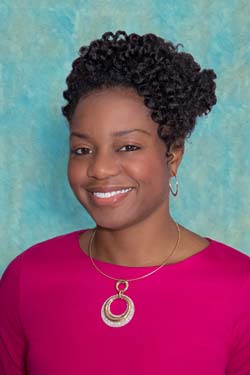 A native of Alabama, Dr. Jaffree attended the University of South Alabama where she received a B.S. in biomedical science. After receiving her medical degree from Emory University in 2012, she completed her residency at the University of Florida in Jacksonville. Before returning to Atlanta, Dr. Jaffree practiced in an underserved, primarily Spanish-speaking immigrant community in Denver, Colorado, for two years. She is board certified in obstetrics and gynecology and joined Gynecology & Obstetrics of DeKalb in 2019.
In addition to taking care of women through all stages of life, Dr. Jaffree has a special interest in minimally invasive surgery and high-risk obstetrics. She particularly enjoys helping women make well-informed decisions regarding their health and wellbeing.
Dr. Jaffree works with underserved communities locally and abroad providing care to those who may not otherwise have access, including over 500 residents in the most underserved parish in Jamaica. She speaks medical Spanish and is always looking for new ways to connect with patients and make their medical experience enriching.
Away from the office, Dr. Jaffree enjoys spending time with family, traveling, and staying fit. She and her husband were featured in a fitness documentary called, The Motivation Factor, which investigates the decline in physical fitness in America and its associated effects. She recently published a chapter on exercise in pregnancy in the book, Exercise 2.0.
Education & Training
Undergraduate: Bachelor of Biomedical Sciences, magna cum laude, University of South Alabama, 2008
Medical School: Emory University School of Medicine, 2012
Internship: Emory University School of Medicine, 2013
Residency: University of Florida College of Medicine, Jacksonville, 2016
Memberships & Certifications
Board Certified, American Board of Obstetricians and Gynecologists
Fellow, American College of Obstetricians and Gynecologists
Honors
University of Florida Obstetrics and Gynecology Research Excellence Award, 2014, 2015
UF College of Medicine Golden Apple Award for Excellence in Resident Teaching, 2014 - 2015
International Federation of Shock Society Travel Grant, 2012
Emory University's Excellence in Research Award, 2012